As I mentioned on Wednesday the next week's theme for Crafting With the Stars and Crafting From the Sidelines is "Upcycled." Well, have I got an "upcycling" for you!
A few months ago I was driving home from work to relieve my mom from babysitting Luci when I got a call. It was my mom and she was EXCITED! She told me to take the back way home and that I would see a pile of furniture on the curb waiting for the trashman. Knowing what treasures could be found and giddy with excitement, I of course took her advise... and I am sure glad I did!
Sitting on the side of the road amidst an old refrigerator, some yucky shelves, and old boots sat this little treasure:
It was wobbly and rickety and had a family of spiders living in the back... but I loved it anyway. We snatched it up (screaming when I found the spiders) and threw it in the back of the Xterra. I left it outside for a month or so (for fear of the spiders) and then when I was sure they were gone I started on a little face lift. I thought it would be the perfect gift for Luci's first birthday.
I started by power washing... A LOT! I mean look how dirty it was!
Then I had my hubster put some nails in it to make it sturdy again... he's so helpful.
Finally I started sanding, and sanding, and sanding some more. After I had sanded it to my satisfaction I started spraying. I used Rust-Oleum's Berry Pink in Gloss. It was the cutest color!
I handpainted some aqua to give it a little bit of contrast:
And sewed a little curtain for the cabinets:
The end result makes me so happy! The little oven door works and everything :) Now Luci has her very own little kitchen in the corner of our kitchen. While mommy is cooking (rare, but it does happen) Luci can be playing in her kitchen too.
Here it is, all pretty and finished for Luci's birthday!

It turned out better then I thought and it was free to boot! I don't think it gets any more "upcycled" then that! I mean this thing was doomed to die at the bottom of the dump but thanks to my mom, it has been given a new life, with a new little girl to love it... Thanks mom for the great tip!
Anyone else been dumpster diving and proud of it??
Or am I the only crazy dumpster diver out there??
Anyone... anyone...Bueller???
Well peeps now this little party is in your hands! Check out the host of this week's Crafting From the Sidelines Bernadette from
b3 Home Designs
for all of the competition entries or to enter your own project! You can either vote by commenting at the blog of the project you like the most. OR you can hop on over to b3 Home Designs and comment about the project you want to win! Check out all the projects, vote for your favorite and link up if you have an awesome "upcycled" project you want to submit!
Also, don't forget to hop on over to
Sew Dang Cute
on Tuesday and click on your favorite project. Each click counts as a vote... and I would love it if you clicked on my project!
So comment comment comment:) I will love you forever and ever!!
I am linking to: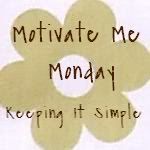 Pin It